Graphic Design NYC
Creative Process
Conceptualization: Research and sketch to find visual ideas that communicate.
Application: Bring ideas to form with in-context situations to understand how they hold up.
Refinement: Revisions to ensure the communication is being conveyed correctly.
Production: Designs made ready for final medium (print, screen, and web).
Go to Components of a Successful Design Solution
Contact Info
347 East 5th Street, New York, NY 10003 USA
studio: 212.777.3558
email: [email protected]
About Worksight
Worksight is a noticeable entity within the NYC graphic design community. Since 1988 the studio has had a "design-for-the-everyday" approach to visual communication that includes logo design, brochure design, catalog design, magazine design, website design, signage design, and digital communications.
>View a PDF of Worksight DESIGN SAMPLES
Worksight works with various clients, from Automatic Data Processing (ADP) and Steelcase Furniture to nonprofits including Purchase College and the Rainforest Foundation US. The goal of every project is to move messages. We achieve that by drawing audiences in through form and connecting them with smart ideas that convey. Our works include ongoing brochures and posters for the Mount Sinai Health System, a logo, website, and capability brochure for the NYC Alliance Against Sexual Assault, and a book cover and interior book design for famed architect, Philip Johnson on his residential designs titled The Houses of Philip Johnson.
Articles about Worksight have been included in design publications including 2+3 D (Poland), DesignNET (Korea), Etapes Graphiques (France), Eye (England), ID and Print (USA), Plus Eighty One (Japan), and Art and Design (Beijing). Worksight has also been published in design books such as PBC International, Rockport, Rizzoli, and Watson Guptill. Its principal, Scott W. Santoro has won awards from the AIGA, ACD, NY Bookbinders Guild, and Print magazine.
Read an article on logo design featuring Scott W. Santoro.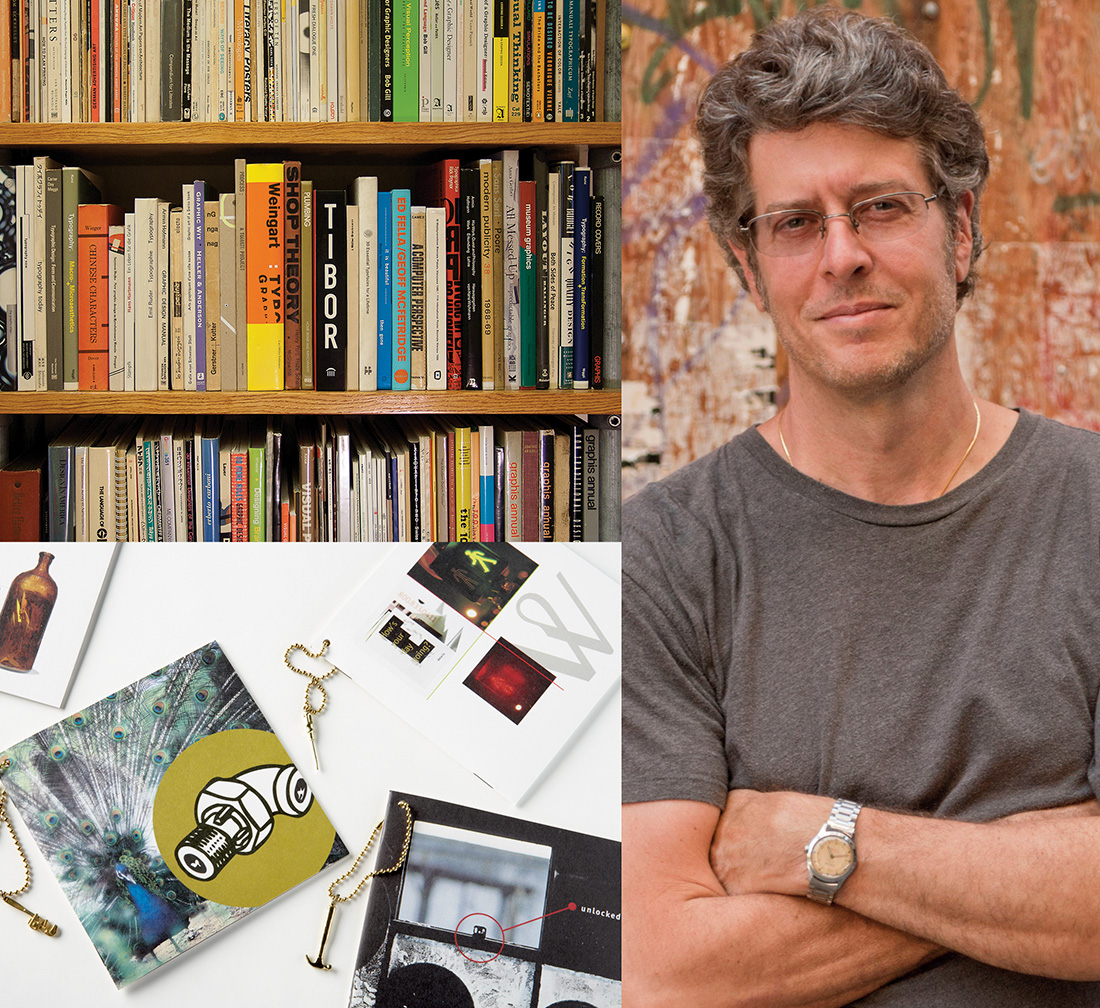 About Scott W. Santoro, Principal, Worksight

Scott W. Santoro is the author of Guide to Graphic Design, a 342-page textbook from Pearson Education with Chinese and Arabic translations. Scott has served as a Fulbright judge for the program's review of student design applications and for Sappi Paper's "Ideas that Matter" design grant. He was a symposium presenter and design judge for the Brno International poster biennial (Czech Republic), an international speaker for the seven-city chapters of the Australian Graphic Design Association (AGDA), and a design lecturer and workshop instructor for university students in mainland China.
Scott holds a BFA from Pratt Institute in Brooklyn, New York, and an MFA from Cranbrook Academy of Art in Bloomfield Hills, Michigan. He is a tenured professor of graphic design at Pratt's Undergraduate Communications Design Program with classes that include process and production, visual communications, typography, professional practice, and visual branding. Scott has also taught courses at Parsons School of Design, the Fashion Institute of Technology, and New York University, and was The Frank Stanton Chair in Graphic Design at the Cooper Union. He has served as treasurer and vice president of the NY Chapter of the American Institute of Design and is an active speaker, committee member, and workshop leader for numerous design organizations in the US and abroad.
Scott named his design studio Worksight as an homage to his early apprenticeship in the blue-collar plumbing trade. The reference continues to influence him, translating as a clear and direct approach to solving graphic design problems.
Scott lives in the East Village of Manhattan.
Projects Designed with Clarity and Conviction
NYC designer of logos, visual identity style guides and stationery systems, websites, e-blasts, brochures, reports, sales literature, presentation decks, newsletters, magazines and trade catalogs, pocket folders, exterior signage, environmental graphics, packaging, advertisements, tradeshow booths, gala journals, book covers and interior book layouts, posters, menus, and promotional items.