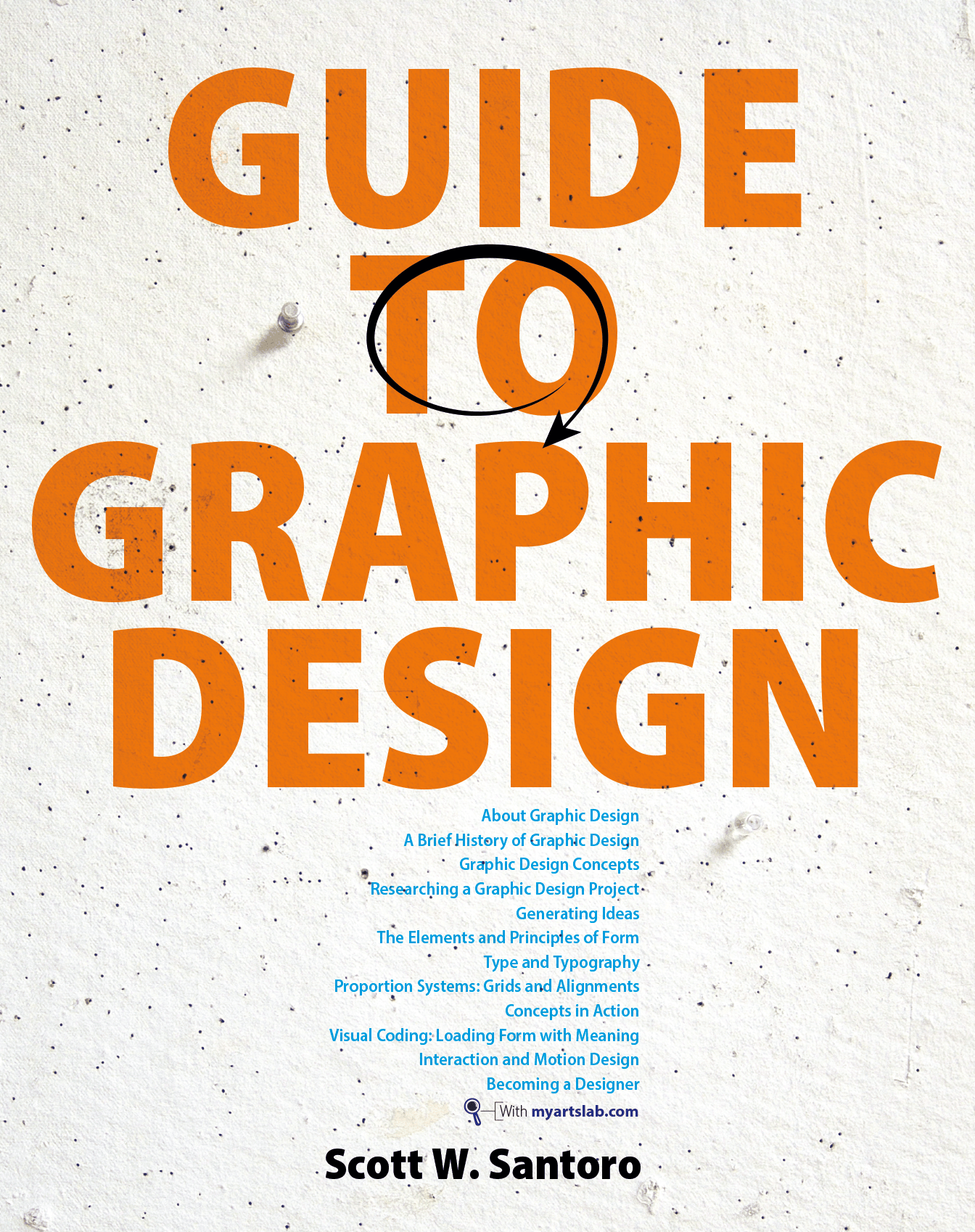 DEAR READER
Years ago I took a week-long workshop with famed graphic designer Paul Rand. I was in such awe of Rand that when he assigned his first project I felt creatively immobilized. He came over to give me a one-on-one desk critique, but I had nothing to show him, confessing that I didn't know where to begin. Rand looked me straight in the eyes, put his hand under my chin, and with a thick Brooklynese accent said, "Think."
Guide to Graphic Design emphasizes what Rand stated so genuinely—that no matter what the context or problem, one starts any graphic design project by thinking. This fundamental is why graphic design is so "cool" (sorry, I just don't know how else to say it). There's hardly a better job than one that pays you to think (to go through an intellectual process) and then to play (to work ideas out in aesthetically inventive ways). As my mentor, Charlie Goslin used to say, "An idea is the hat rack that everything hangs on." My own design practice and simultaneous teaching are based on this approach. The result is an integration of meaning and form. It's the way to go.
The eclectic spirit of Guide to Graphic Design is no accident. Designers throughout the book have contributed short essays on their work styles, their studio habits, and their inspirations. Each designer offers a new perspective and approach to possible working methods. At the same time, they all show a passion for design and communication.
Guide to Graphic Design is supplemented (through the separate purchase of MYARTSLAB) by VIDEO PROFILES of talented graphic designers—in other words, great thinkers. Every student who reads this book has the same core talent that they began with. Do something with your talent as these designers did; learn the mechanisms used to convey information, integrate ideas, and form into full concepts, but most importantly, learn how to think like a graphic designer. When you do, the identities you create for companies and organizations will define your own personal identity. You will care more about the work you make, and that care will make your work better.
—Scott W. Santoro, Author, Guide to Graphic Design; Adjunct, Pratt Institute; Principal, Worksight
WATCH videos discussing the BOOK'S PREMISE and the design of the COVER.
FREE videos (12 are included with MyArtsLab) George Tscherny, Luba Lukova, Paul Sahre, Barbara Glauber, Agnieszka Gasparska, Greenblatt-Wexler (use the password where asked: Pearson), and Hillman Curtis).
DOWNLOAD the Table of Contents (pdf).
VIRTUAL CRITWALL (Instagram): http://instagram.com/guide2graphicdesign
VISIT Eye magazine: Lessons I learned producing a textbook on Graphic Design: From cave to code
READ a review of the book from Switzerland: Designer-Daily
ORDER the ebook or softcover: Pearson | Amazon | B&N
TRANSLATION available in CHINESE and ARABIC
EMAIL Get in touch with me regarding any questions, problems, or comments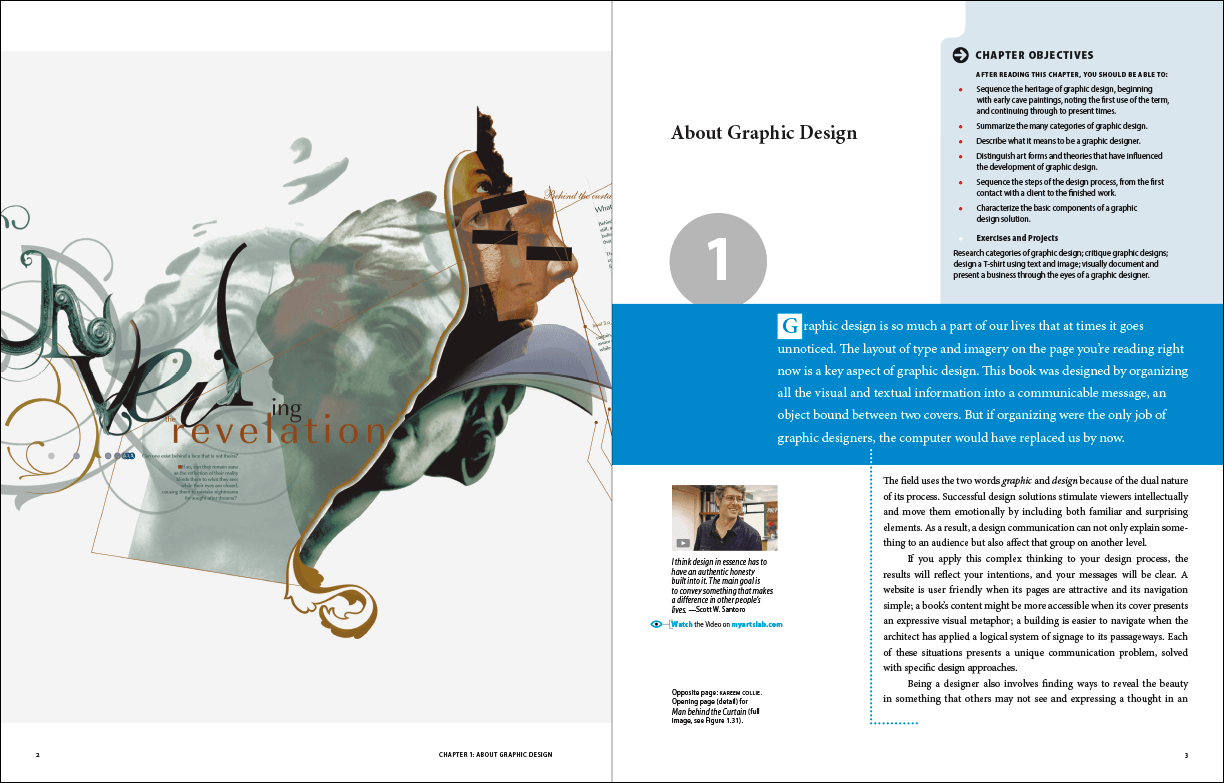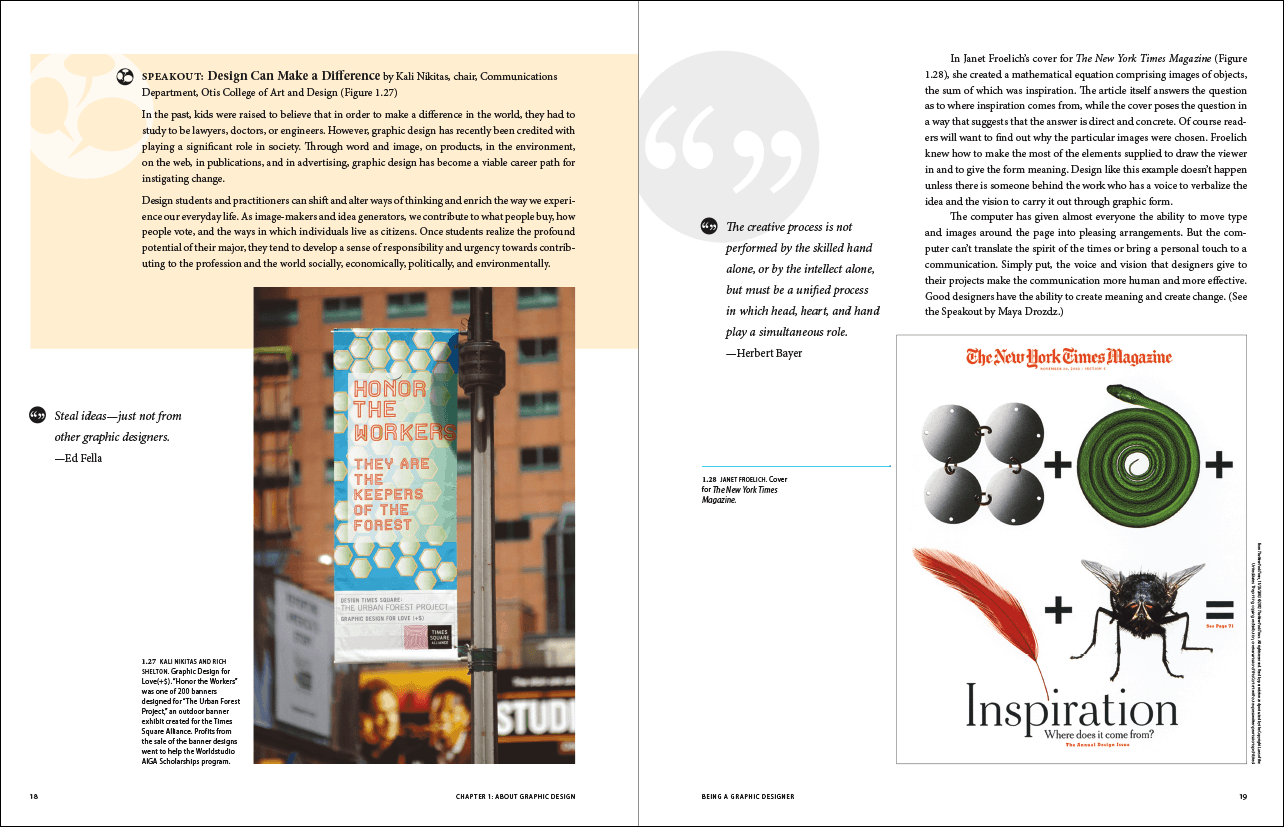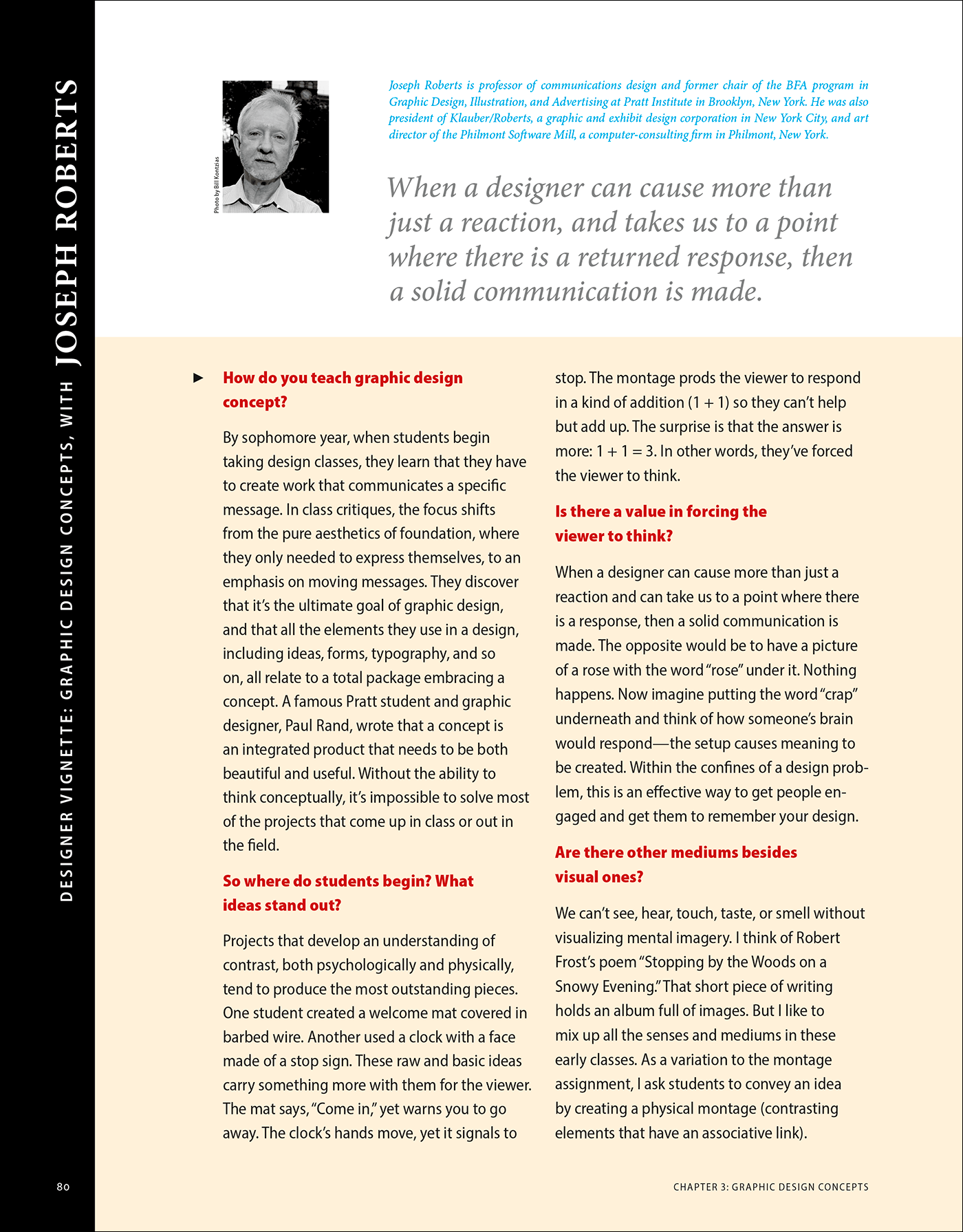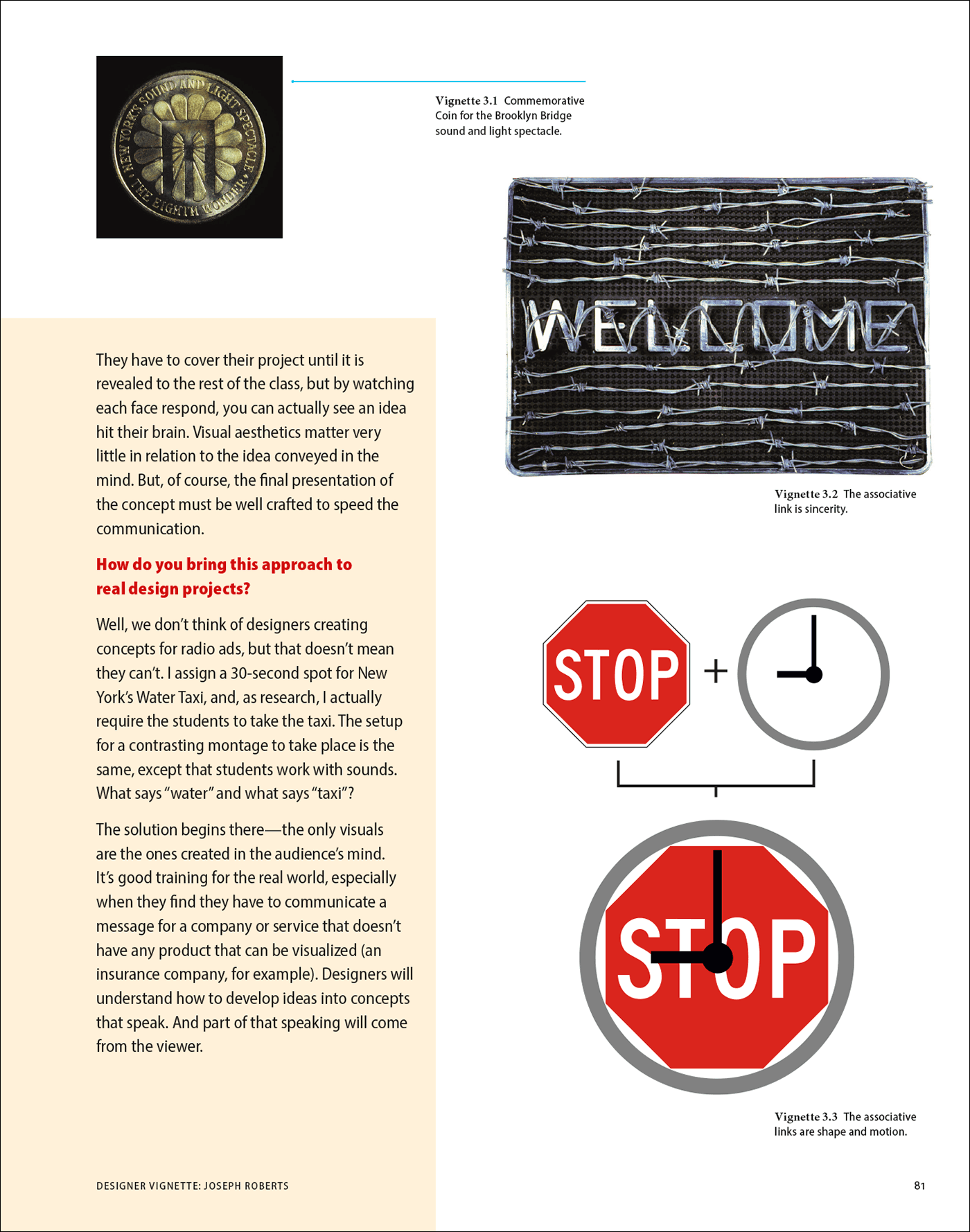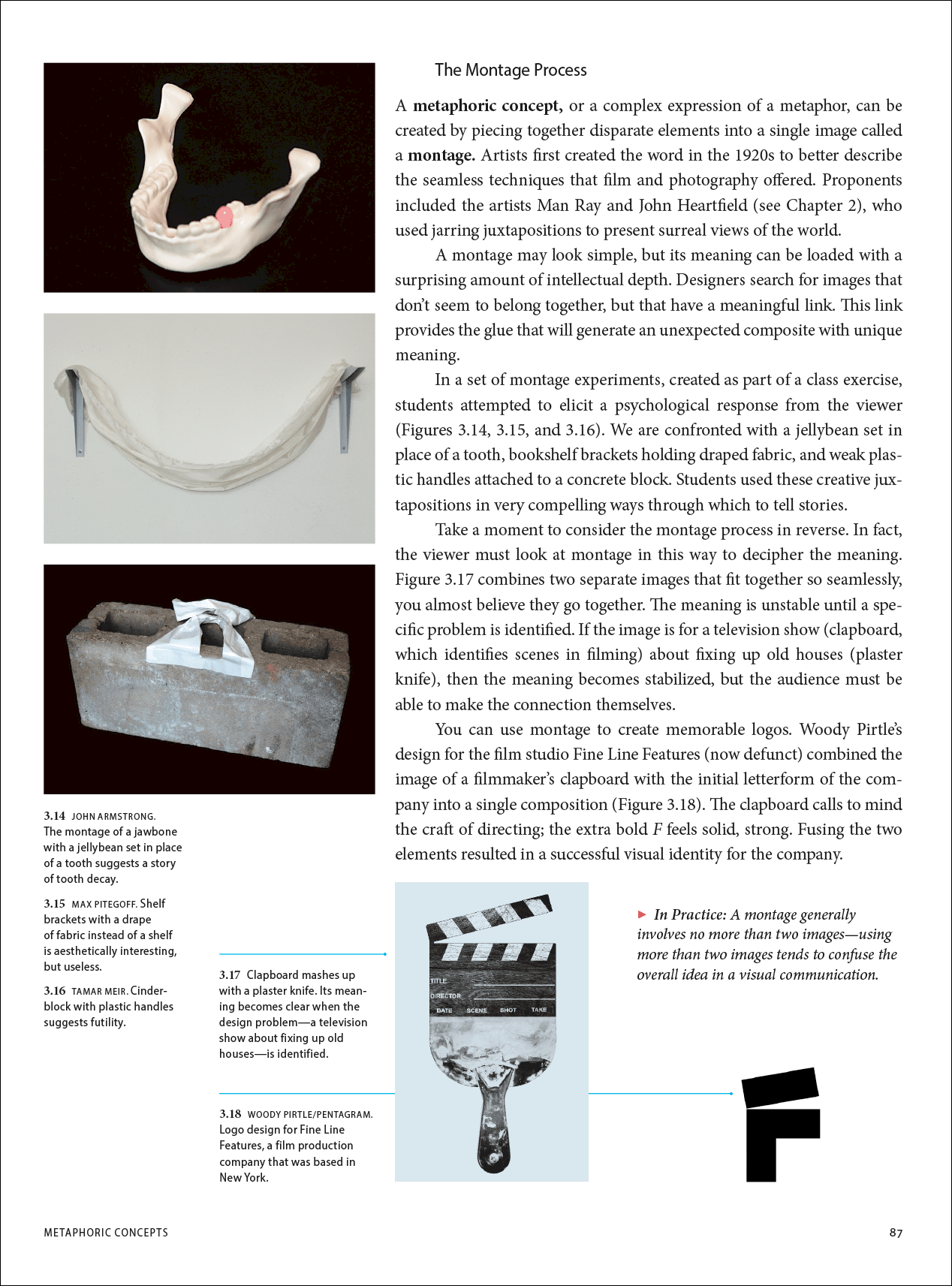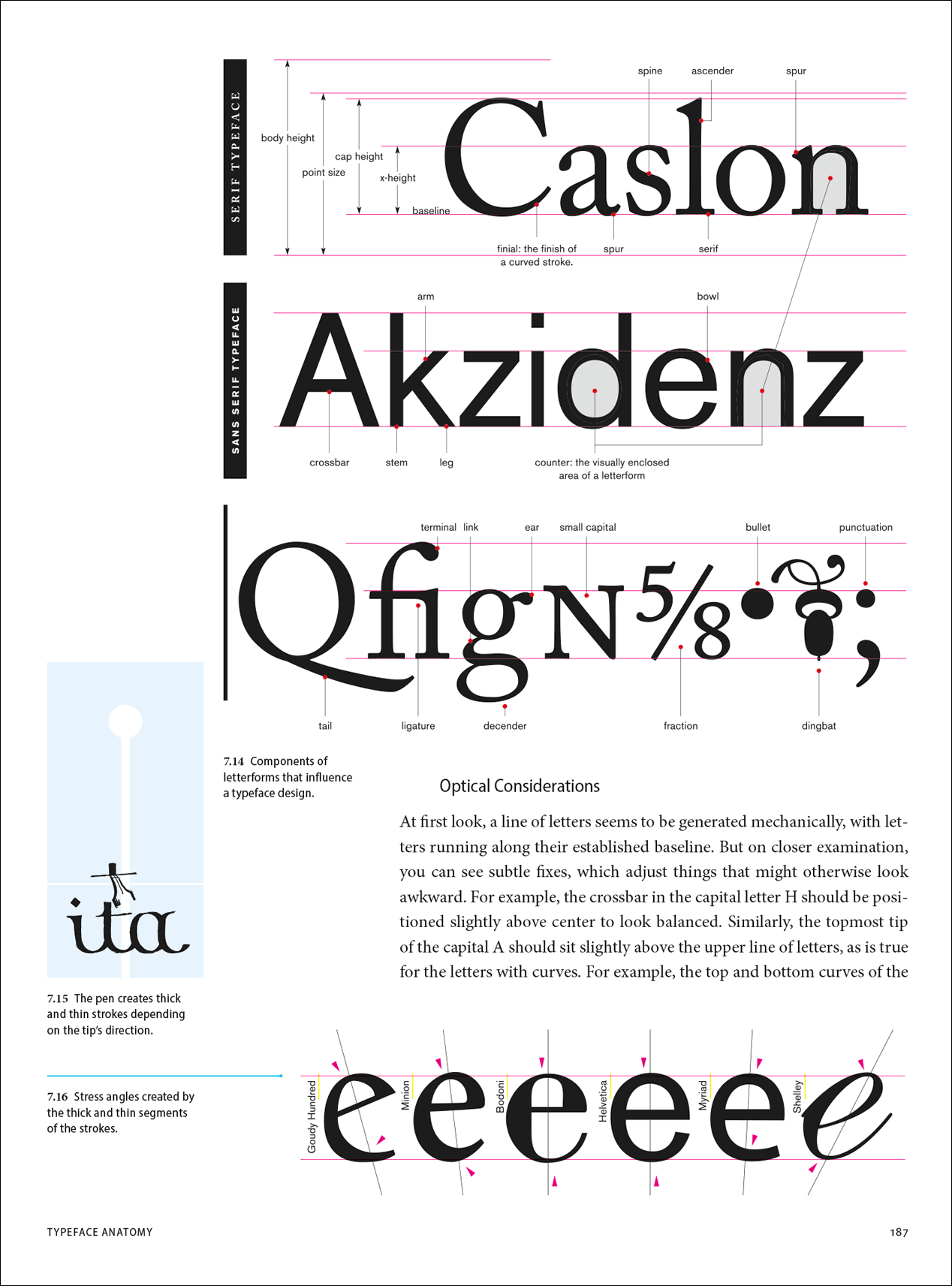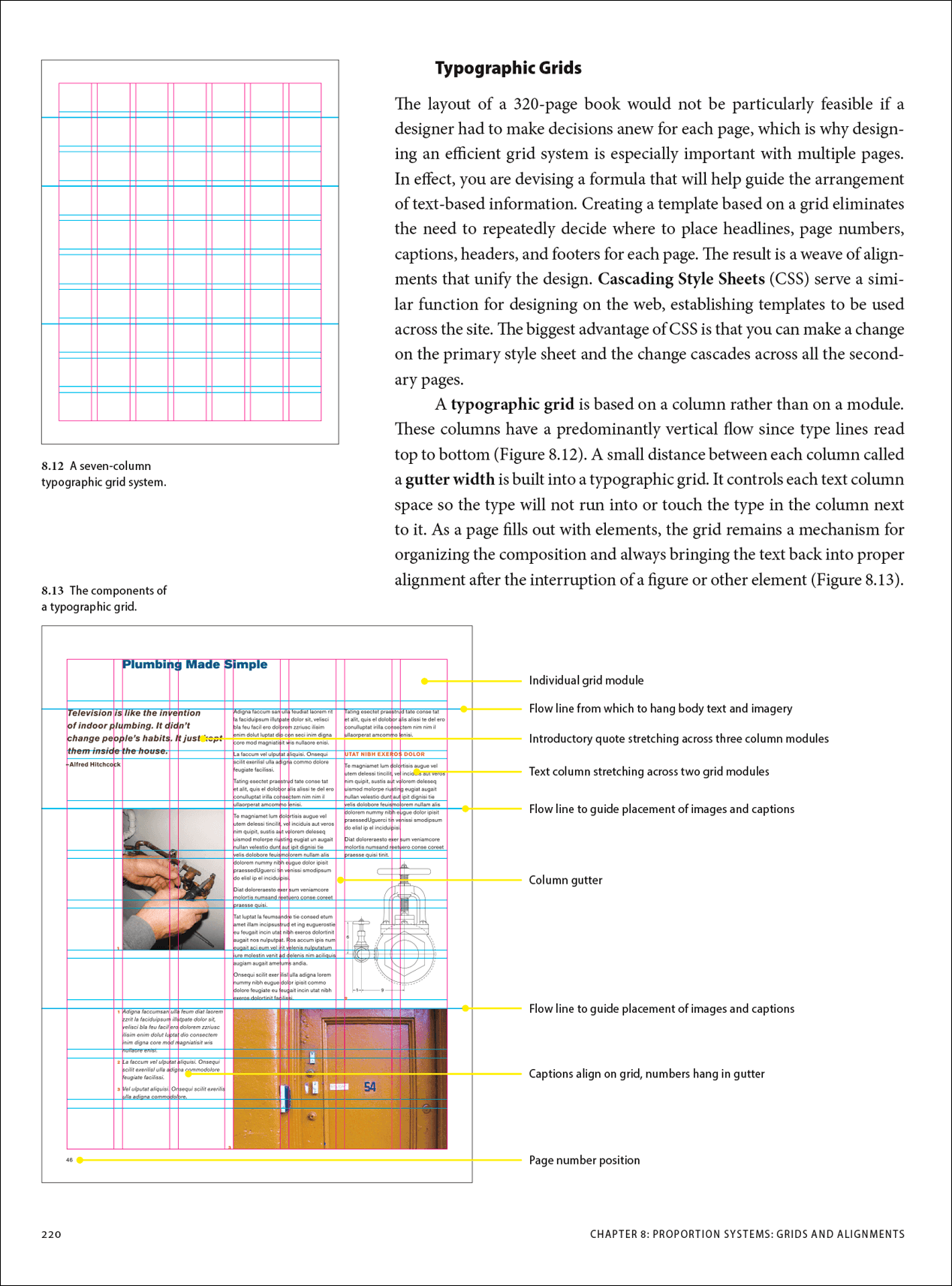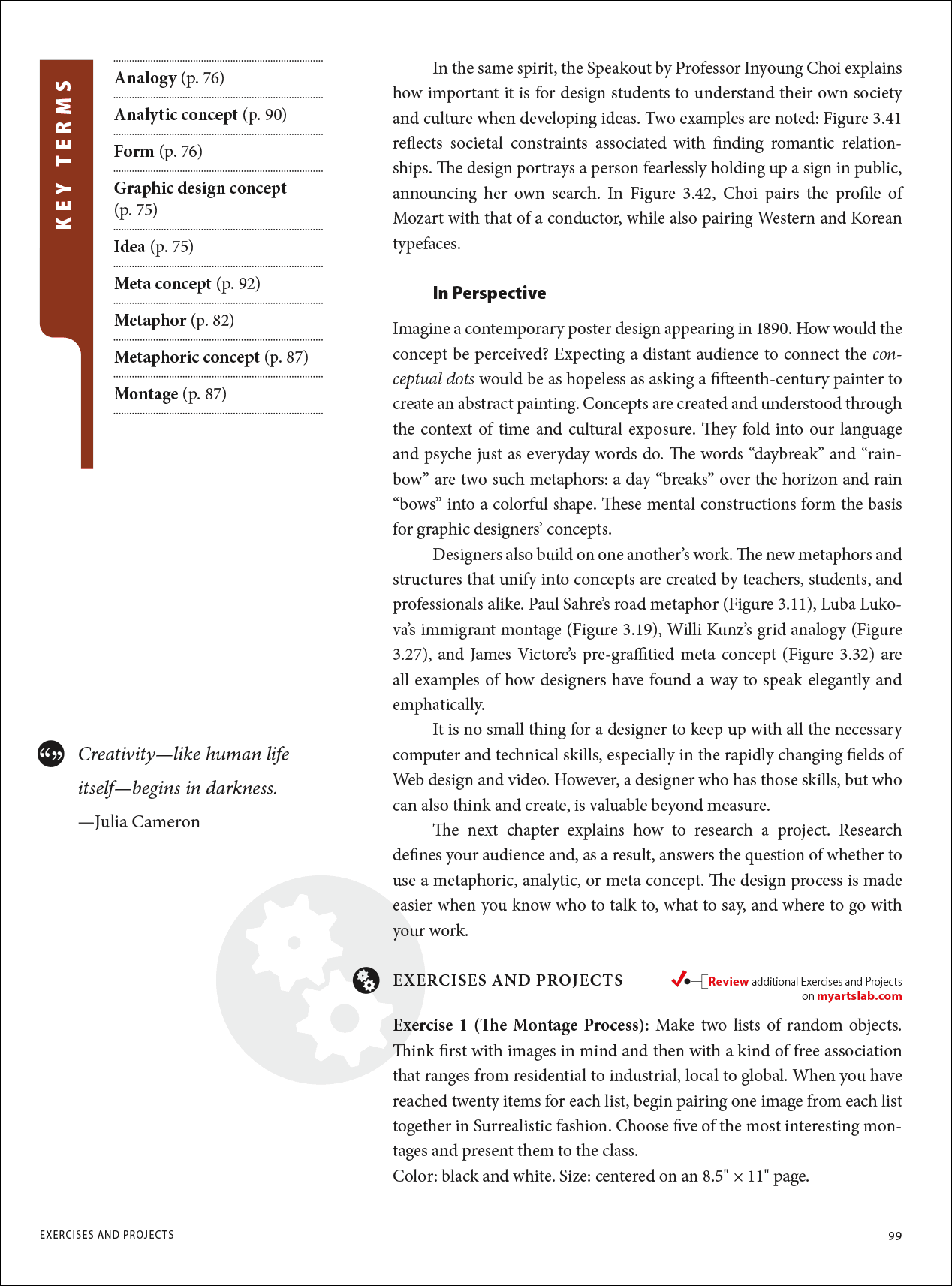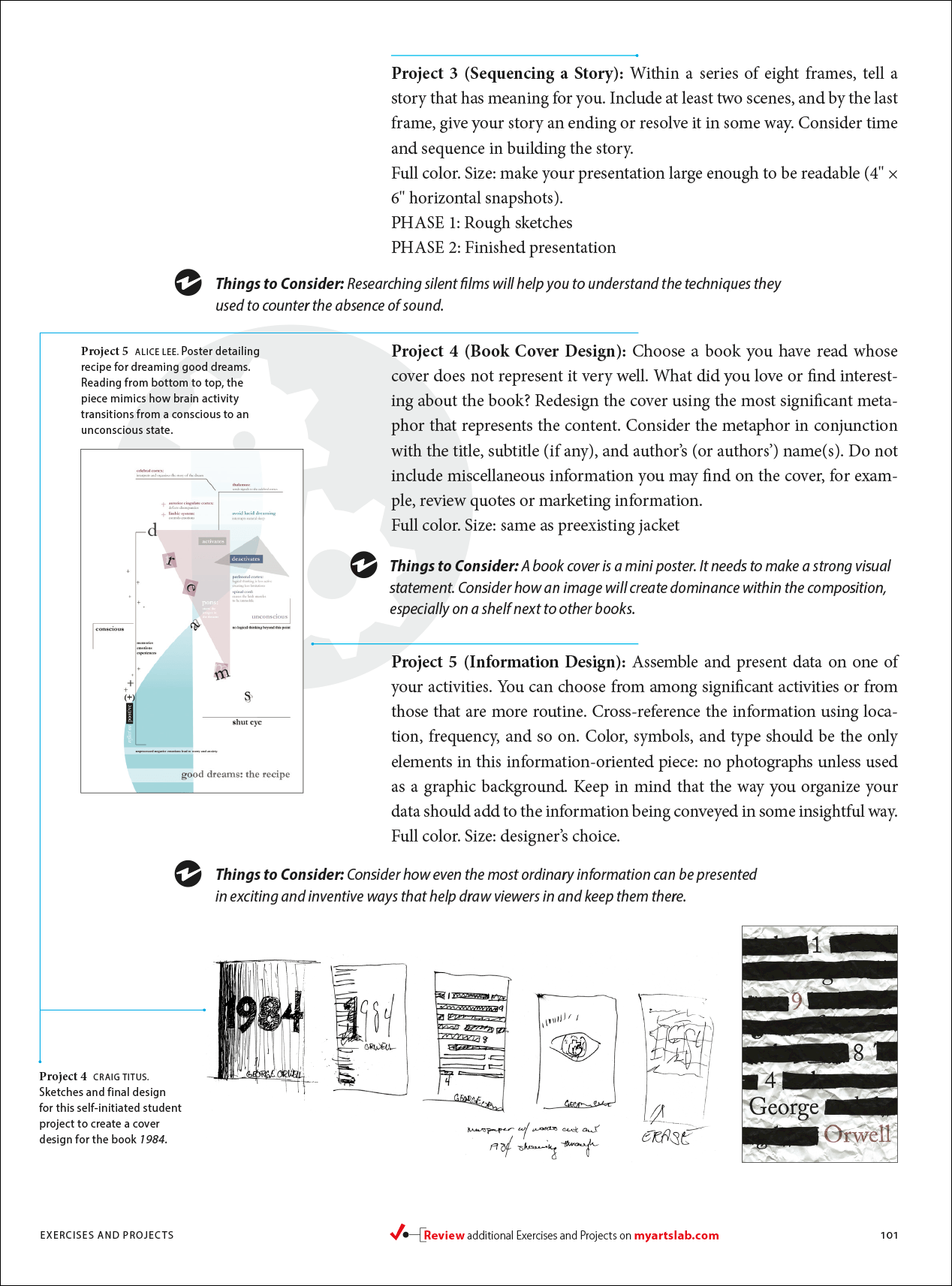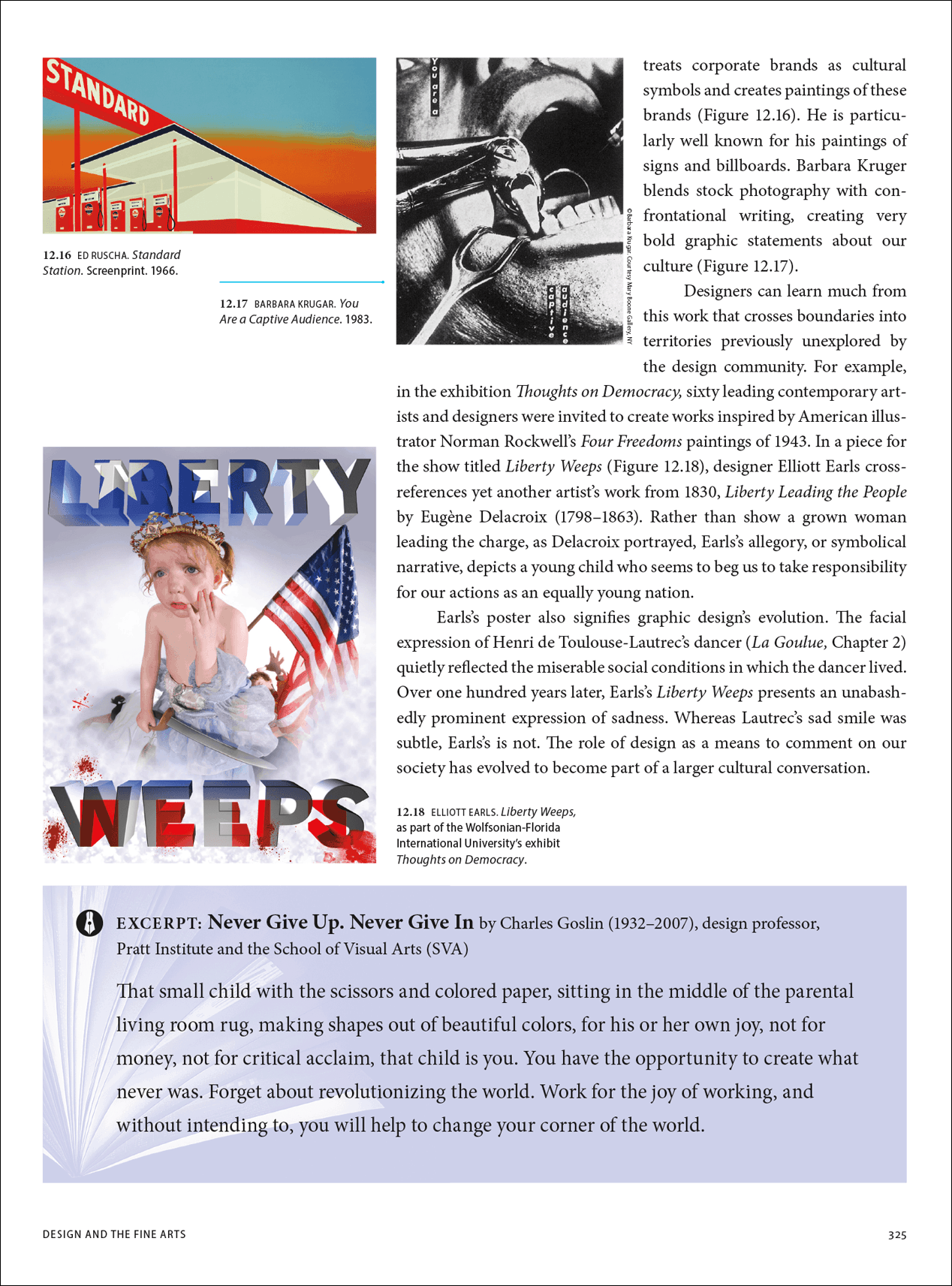 MY EXPERIENCE IN USING A GRAPHIC DESIGN TEXTBOOK
Design students complain about the production expenses they have these days—for digital things like typefaces, laser prints, and design applications. I understand. I had my own gripes in the 1980s for analog things like Letraset type sheets, stats, and mounting boards. Requiring a textbook adds to the pile of expenses, but it's worth the investment for both students and teachers. Here's why.
1) The textbook, "Guide to Graphic Design" is analogous to "spotting" a weightlifter. It offers security, and a little extra help to push harder. Students not only learn the language of design by doing, but also by referencing precise examples within the text.
2) Design books tend to be either design monographs or specific displays of logos, posters, etc. What's different about "Guide to Graphic Design is that it brings everything together, for example, the layers of the profession, graphic design history, research, concept creation, formal composition, typography, grids, visual coding, interaction, motion, and how to simply "be a designer" in today's world.
3) Teaching graphic design is made easier because there are overviews for each chapter, videos, and tests per chapter via the myartslab component. There are also downloadable pdf highlights of each chapter for instructors to present.
4) Most of all, there is a real textbook for the graphic design profession.
I found students jumping ahead and reading chapters I hadn't even assigned yet. They want to understand the mechanism of an intellectual idea, and how to bring form to them. I want my students to stay curious—to know more, and to understand that they can't be marginalized. The book helps by presenting voices and approaches from around the world and establishing graphic design as an activity that will help business grow, and the world in general by creating clear information for others.
Some students buy the hardcopy with Pearson's myartslab access, and some buy the online or ebook version. With myartslab, students can access 24 "looking closer" sections complete with audio explanations, and "designer video profiles" made by the late, great, Hillman Curtis. In addition, each chapter's test automatically registers a grade for instructors to review.
If you are sitting on the fence about including a textbook as part of the graphic design class you teach, I hope you will consider using "Guide to Graphic Design." I'm proud of the text I wrote and the work included. Please email me as a colleague. I would be happy to answer any questions you might have.
Sincerely,
Scott W. Santoro
Adjunct, Pratt Institute
Principal, Worksight
<[email protected]>.
Below: Two design ideas (using the mashup explained in chapter 3)
for a literacy campaign by Pratt Institute sophomore, Tianhui Yu.